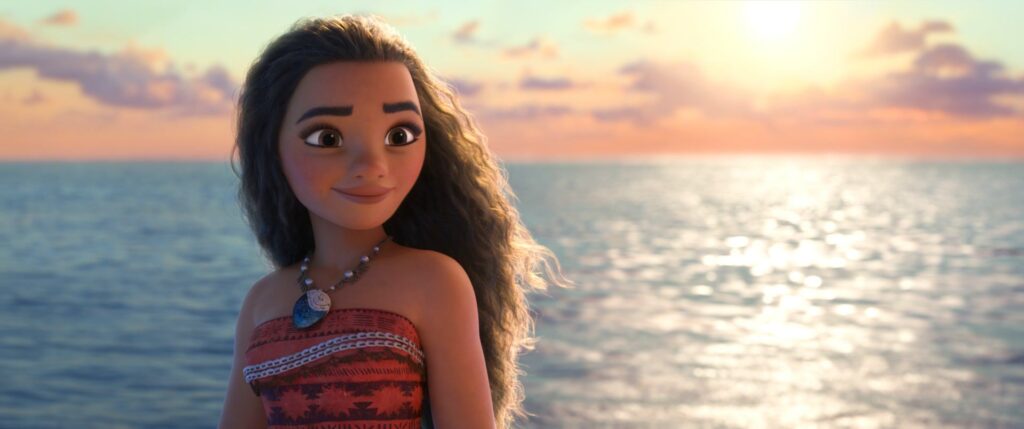 She is of royal blood. She has an overprotective father. She has an animal sidekick—two, actually—and a personal dream she needs to fulfill, no matter how many people tell her she can't.
Yeah, she's a Disney princess, all right.
Except Moana is the daughter of a Polynesian chieftain. And her titular movie is not just old-style Disney, but in the proudly modern tradition of Mulan—gently adding diversity without turning everything into multiculturalism lecture.
That's not an easy task, and if you doubt that check out 2009's Creole-spiced The Princess and the Frog, the movie Moana directors Ron Clements and John Musker set in 1920s New Orleans. It was respectful, earnest—and ultimately forgettable.
But Moana is a livelier treat, combining what we've come to expect from the studio—gorgeous animation, sophisticated songs, jokes for the kiddies, a few scares for their older siblings—married to a different kind of culture and mythology than most audiences are used to.
It's Disney—Hawaiian style.
To read the rest of Stephen Whitty's Star-Ledger review, click here.