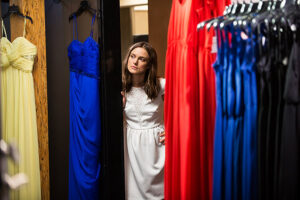 What is a laggie?
Judging from the substance of Lynn Shelton's new film, "Laggies," it's someone who has fallen behind in life. Not that Shelton or screenwriter Andrea Seigel are ever that explicit about it.
Instead, this blithe romantic comedy just jumps right in, introducing Megan (Keira Knightley) and her high school pals as they prepare for the wedding of one of them, Allison (Ellie Kemper). Megan is the only one who isn't really launched in life, though she lives with her high school boyfriend Anthony (Mark Webber) – and they were, after all, voted best couple back in the day.
While Megan has an advanced degree that should have put her on a counseling career track, she doesn't know what she wants to do when she grows up.
When Anthony proffers an engagement ring at Allison's wedding, Megan freaks out and flees, first from the wedding, then from her life.
This review continues on my website.