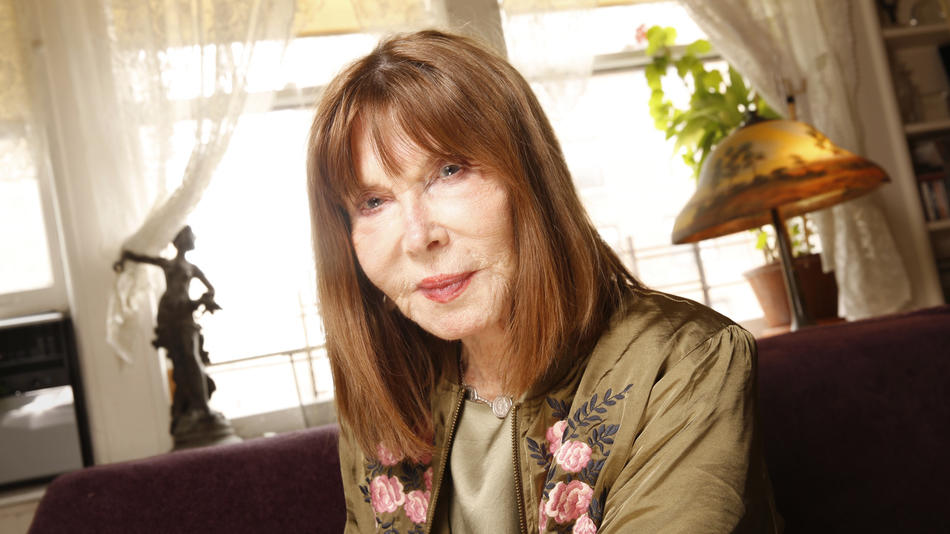 Lee Grant, actress, director and trailblazer for nearly 70 years, remembers her breakthrough.
It was 1949, and she was offered a Broadway role as the pretty ingenue lead in a naturalistic cop drama, "Detective Story."
As she sits in her kitchen in Manhattan, Grant recalls her response to the chance of a lifetime.
"I said, 'Can I play the old lady?' "
By old lady, the then 22-year-old Grant meant the role of a fortysomething shoplifter. It was a small part, but Grant played it twitchy and naive, with an oddball New York accent that she got from eavesdropping on two girls on a crosstown bus. The actress, who turns 91 this year, never counted lines or script pages in her life.
"You know, every other woman's part in that [play] was … boring," Grant says, rolling her eyes. "I pretty much always stuck to the most interesting part I could play." The 1951 movie version starring Kirk Douglas earned her best actress at the Cannes Film Festival and an Oscar nomination.
"Detective Story" is one of three films screening in tribute to Grant at the TCM Classic Film Festival this week. The others feature Grant as a rich lady with no head for alcohol in the delightful 1970 Hal Ashby-directed "The Landlord," and as the widow of the murder victim in "In the Heat of the Night," director Norman Jewison's landmark 1967 drama about racial prejudice in a small Southern town. The latter film screens opening night, with Grant, star Sidney Poitier, Jewison, producer Walter Mirisch, actor Scott Wilson, composer Quincy Jones and casting director Lynn Stalmaster in attendance.
To read the rest of Farran Smith Nehme's interview with Lee Grant, click here.