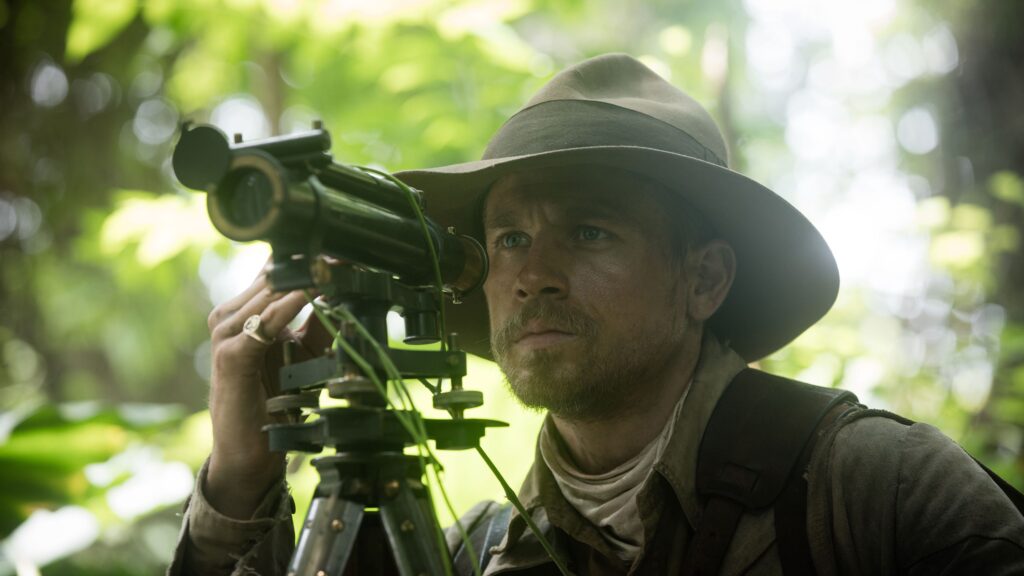 One of the quiet triumphs of James Gray's The Lost City of Z is how it posits artillery officer, archaeologist, and explorer Percy Fawcett (Charlie Hunnam)—who disappeared along with his son, Jack (Tom Holland), in 1925 while searching for a fabled civilization in the Amazon rainforest—as a kindred spirit of The Immigrant's Ewa Cybulski. If the exact nature of Fawcett's obsession with Z remains frustratingly ineffable, that's by design, as Gray understands that the explorer sailed toward a new world, not unlike many immigrants who arrived in America around the same time, in chase of a dream that would remain just that. Fawcett "seemed to approach each journey as if it were a Buddhist rite of purification," wrote David Grann in the nonfiction bestseller on which this film is based, and indeed, as Gray brings Fawcett's story to a culmination, the mystery of the man's demise is exalted as a moment of transcendence: of a mind being freed from the shackles of obsession.
The Lost City of Z is a film of phantasmagoric form, as currents of emotional discord are ever lapping against the corners of its stolid and painterly surface. Early on, two members of the Royal Geographical Society, Sir George Goldie (Ian McDiarmid) and Sir John Scott Keltie (Clive Francis), enlist Fawcett to make his first journey to South America as a neutral third party to mark the border between Bolivia and Brazil. Tellingly, Fawcett must work to make his presence known to these agents of empire, even though they need him more than he needs them. And Fawcett's spirit of adventure seems ignited by a calling that's less higher than spectral, as one of the men, pointedly out of focus behind him, blurts out that this is the explorer's chance to redeem the legacy that his father drunkenly squandered. It's the first of many gestures that point to Gray's understanding of Fawcett as a wanderer in the bush of ghosts.
To read the rest of Ed Gonzalez's Slant Magazine review, click here.