By Armond White
It was a rich year for new theatrical releases but the DVD releases have also been extraordinary. Film History lessons begin here: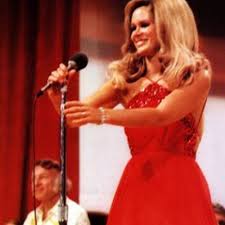 Nashville (Criterion)
Following Disney's years-ahead lead packaging Blu-Ray discs with digital copies of new releases, Criterion finally begins offer movies-worth packages of classic films. No better example illustrates this practical generosity than the practical generosity of the ultimate Robert Altman film, 1975's Nashville, the movie of movies.
While Paramount's excellent 2000 DVD needed no upgrade (as Alan Rudolph says, "Altman wasn't after adornment") the widescreen excellence and innovative multi-track sound design are preserved and polished here. This is the movie everyone needs to know, although too few 21st century movie lovers have actually seen it–although nothing compares to seeing it properly on the big screen.
No new theatrical release in 2013 matches the great Nashville, the most encompassing, funny, breathtakingly revealing portrait of human behavior that any filmmaker ever put together.
Our Paradise (Breaking Glass)
In Our Paradise, a straight-to-DVD release, Stephane Rideau, the young, ripe discovery of Andre Techine's 1985 Wild Reeds, isn't an ingenue anymore. He plays Vassili, a debauched street hustler in Our Paradise, updating Techine's great theme of urban dissolution, who falls in love with an ingenue (Dmitri Durdaine)–and embarks on a mutual decline, an extension of the self-destructive complexes that still attend the dissatisfactions of gay life.
Director Gael Morel (who co-starred with Rideau in Wild Reeds) has become a director in a more blatant mode than Techine, but not without the tenderness and sympathy. This ride-or-die tail of confused males who embrace criminality as part of their social rebellion is also a study of the emotional neglect they feel and extend to an unsympathetic world. Our Paradise is a love story but also a memorable tale of blood and cultural families (featuring the feral Beatrice Dalle). Part of what makes the popularity of Blue is the Warmest Color ultimately so tragic is that the truth Morel and Techine and Rideau understand has been ignored. Here, that truth goes to the gut.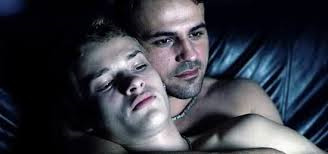 James Dean Ultimate Collection Box Set (Warner Bros.)
This Blu-Ray edition of Dean's filmography technically surpasses previous versions. This collection vivifies and glistens. You get to see the setting that made Deans a timeless figure of confused youth and masculine emotional longing. Rebel Without a Cause remains the classic everyone knows and Giant is a spectacle with social/historical resonance, but it is East of Eden in which Dean's auto-charmisma also passes the tests of actorly patience and control. The dissatisfying adaptation of John Steinbeck's novel matters less than the phenomenon of Dean's edgy, anxious persona. Behold; Misunderstood Youth. And behold its better articulation in the Blu-Ray of Nicholas Ray's Rebel Without a Cause featuring Dean's American flag-colored ensemble and Natalie Wood, Sal Mineo rounding out the teen idol trinity. (George Stevens' big, beautiful, unwieldy Giant is also part of the package).
The Blue Angel (KINO)
Josef Von Sternberg's most renown film (Marlene Dietrich as Lola the dancehall temptress who destroys Emil Janning's Professor Unrath) is one of cinema's most imperishable myths. Kino's new Blu-Ray is polished and offers the plus of Sternberg's original german-language version along wit the English-language Blu-Ray. It's always the right to study Sternberg, one of the all-time greatest filmmakers, and The Blue Angel vivifies behavior so strongly that the nexus of society, sexuality and spirituality is available for comprehension and discussion.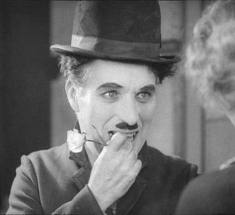 City Lights (Criterion)
In 1931, Charlie Chaplin gave cinema its most memorable image of love and sacrifice–and in a remarkable, inventively funny comedy. That's why City Lights endures, even after Woody Allen's disgrace of it in Manhattan. Part of Criterion's Blu-Ray/digital packaging deals, it's another film everyone should know–and well timed to accompany Film Forum's current Chaplin retrospective. Chaplin is one of the few movie artist who cannot be avoided and should not be discounted. The last quarter century's Keaton backlash was necessary and worthy and the time is right to assert Chaplin's emotional supremacy.
Follow Armond White on Twitter at 3xchair