By Armond White
Two Parisian domestic tales take different approaches to modern morality. In the comedy What's In a Name? several couples clash over dinner about the connotations behind the proposed name for an expected child. In the drama The Past, a love triangle falls apart when a woman and two men realize the strength of their emotional connection.
Both films seem culturally authentic. The arguments of What's In a Name? escalate into slapstick chaos according to the design of its theatrical origins, energetically transferred to film by the playwright-directing team Matthieu Delaporte and Alexandre de la Pateliere. Their theatrical savvy understands the issue for their characters is bigger than taste; each person's opinion reflects a political as well as temperamental preference.(The acting troupe includes Patrick Bruel, Valerie Benguigui, Charles Berling, Guillaume de Tonquedec, Jidth El Zein and still-fabulous Francoise Fabian–Rohmer's Maud.)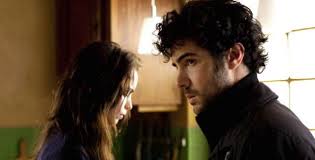 Affections and resentments are revealed comically as impulses that persist despite class sophistication. It's consistently light amusement, a trifle with a better sense of proportion than Roman Polanski's Carnage, the hyperbolic adaptation of Yasmin Reza's overscaled boulevard farce God of Carnage.
The bourgeois realizations that conclude What's In a Name? are a perfect lead-in for the spiritual revelations of The Past. Director Asghar Farhadi (who made A Separation) is nothing if not obvious, overstressing the apparent tensions between a woman Marie (Berenice Bejo) seeking a divorce from her Iranian husband Ahmad (Ali Mosaffa) in order to marry her new Muslim lover Samir (Tahar Rahim). As in A Separation, Farhadi delineates all sides of a conflict, then repeats them. His style isn't just declarative, it is also pedantic–he analyzes a conflict in order to teach the audience a lesson.
But unlike the multi-sided A Separation, The Past has layers. Farhadi's old-fashioned chamber drama reveals antecedent events so that the characters' emotions deepen–and dovetailing What's In a Name's satire of etiquette, an existential farce/tragedy is revealed. Farhadi's lesson evinces a Fundamentalist moralizing which isn't the worst thing; in fact it's more powerful than Reza's travesty of disproportionate feelings.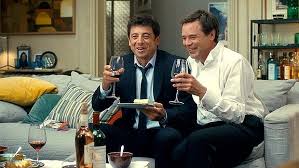 Marie, Ahmad and Samir are entwined together but individually knotted. Their restless dissatisfaction causes them to do things to each other that opposes their basic decency. Careless acts spring result from best intentions. The sense of regret gets overstressed yet is so recognizable it becomes undeniably moving. The script by Massoumeh Lahidji (who wrote Abbas Kiarostami's Certified Copy) suggests deep remorse. Wherever these exiles go, they carry Iran with them–even to Paris where the triangle of a Parisian woman and two immigrant men reflect France's unavoidable cosmopolitan confusions.
Farhadi shows classical craft in the harmony of incidents and echoing traits–he observes each character compassionately–and the repetition takes a toll. Yet every person's flaws and charms make an impression, reminiscent of the post-WWII variances that Otto Preminger charted in Daisy Kenyon. Andrew Sarris called it "the ambiguity of objectivity" and The Past uses this clear-eyed view of human imperfection to emphasize a basic human nature. When the story shifts to Tahar Rahim with his kabyle eyes and heartbreaking self-examination, Farhadi–being more Iranian than Parisian–confronts the spirituality that the modern west is busily attempting to move past.
What's In a Name? is faultless fluff, The Past is memorable.
Follow Armond White on Twitter at 3xchair