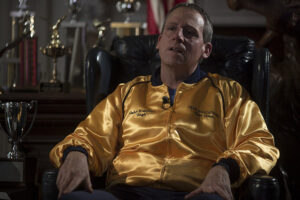 When I saw Bennett Miller's "Foxcatcher" at the Toronto Film Festival in September, I wrote that "Miller, in my estimation, has jumped into the class of Steven Soderbergh and other great directors of the past 25 years (who don't worship at the Tarantino altar)."
Not that I've got anything against Quentin Tarantino, for better or worse the most influential filmmaker of the past two decades. It's just that there are more kinds of movies than the ones Tarantino (and his multitude of imitators) makes.
Miller has specialized in true stories – in finding ways to revisit them in ways that are both incisive and distinctly cinematic. He never makes the same movie twice, always approaching the material with an inquisitive and perceptive eye.
Nor does he make obvious choices: "Capote" could have been sensational in its exploration of Truman Capote's life and his exploitation of a crime of unspeakable brutality. Instead, it was a fascinating exploration of the creative process and the odd relationship between writers and subjects. "Moneyball" could have been a simple baseball story – or a detailed documentary about the rise of Sabermetrics. Instead, it was a vastly entertaining and extremely human tale of one man trying to change traditional, entrenched thinking about the way a sport is run.
"Foxcatcher"'s particular story is one of those true-crime tales that had its 15 minutes when it happened – because those involved were not huge names in the world of popular culture. Yet Miller plunges the viewer into this insular world of both sport and wealth in a way that makes the characters of utmost interest: what they're doing and what they will do next.
This review continues on my website.