Must-See Movies Beyond the Blockbusters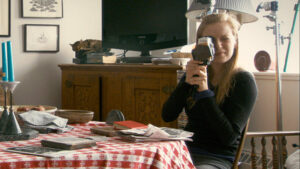 Watching "Stories We Tell" feels like sharing a comfy couch beside a close friend — who happens to be an amazing storyteller with a show-stopping secret. In her third film as a writer-director ("Away From Her," "Take This Waltz"), the Canadian actress Sarah Polley, 34, uses nonfiction to unknot her shocking family history. Because her parents, Michael and Diane Polley, were theater people, the revelations also played out on a public stage.
Over the film's course, Sarah interviews her four articulate siblings, her legal father, and her mother's circle of friends and co-stars in Toronto and Montreal. What began as a family dinner-table joke that Sarah didn't resemble her father became, for her, a journey to unearth the secret of her paternity years after her mother's death. By elegantly weaving the talking heads with home movies and reenactments, Diane emerges as a vibrant life of the party who also thirstily sought love in and outside her marriage.
A documentary can be made or broken by its central subject. The electric Mrs. Polley delivers.
Still, credit Diane's lookalike daughter for making this particular story universal. In the director's two previous films (starring Julie Christie, and then Michelle Williams), Polley worked similar themes: infidelity, female desire, and the ways marriage can buckle or bend over time when threatened by external rivals.