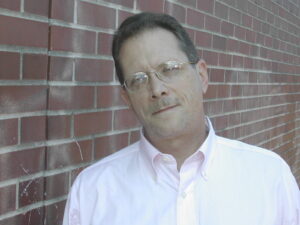 Publication: Star Magazine, Huffington Post
Website: www.hollywoodandfine.com
Twitter: @hollywoodnfine
Marshall Fine is a freelance writer who is film/TV critic for Star magazine. He writes daily about film for his website, Hollywood & Fine, and for The Huffington Post. Previously, he was a nationally syndicated film and TV critic and entertainment writer for Gannett News Service.
He is a member and three-time chairman of the New York Film Critics Circle.
He is a contributing editor at Cigar Aficionado magazine and has written cover stories on former Sen. Fred Thompson, rapper Jay-Z, actor Hugh Grant and the cast of "Entourage," among others.
He conducted the Playboy Interview with both Howard Stern and Tim Robbins.
He is the author of three biographies: Bloody Sam: The Life and Films of Sam Peckinpah (1991); Harvey Keitel: The Art of Darkness (1998); and Accidental Genius: How John Cassavetes Invented the American Independent Film (2006).
His writing also has appeared in USA Today, the Los Angeles Times, New York Daily News, New York Observer, Premiere, Cosmopolitan and Entertainment Weekly.
He programs, produces and hosts the Thalia Film Club at Symphony Space in Manhattan and the Emelin Film Club at the Emelin Theater, a performing arts center in Mamaroneck, N.Y. He regularly guest-hosts at other film series in the New York area.
His short film, Flo Fox's Dicthology, was shown at the Woodstock Film Festival and the International Documentary Festival, Amsterdam, in 2002.
His feature-length documentary about film critic Rex Reed, Do You Sleep in the Nude?, screened at the 2007 Hamptons International Film Festival and the 2008 South By Southwest Festival.