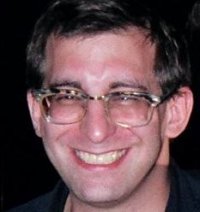 Publication: Time Out New York
Twitter: @joshrothkopf
Joshua Rothkopf is Senior Film Writer at Time Out New York, where he has worked since 2004. His writing has appeared in publications including Penthouse, Details, The Village Voice, The Chicago Reader and In These Times, where he was chief film critic from 1999 to 2003. He is a regular contributor to A&E Biography, as well as other media and online outlets. Rothkopf lives in Brooklyn.